More open space for the Cremorne community
We know Cremorne has very little open space for people to relax, eat, and catch up in.
We have an opportunity to create two larger, more functional pocket parks:
Expanding and upgrading Stephenson Street Reserve: Creating a space for people to relax, have lunch, catch up with friends and relax.
Expanding and upgrading the small pocket park on the corner of Gwynne Street and Stephenson Street:

A space for people to pause and relax.
Both parks will also make it easier and safer for pedestrians of all abilities to travel around Cremorne.
A rare opportunity for more open space
In 2019, we spoke to the community about opportunities for Cremorne to make it a great place to live, work and visit as well as thrive as an innovative and creative enterprise precinct.
We heard the community wants more open space to cater for the needs of the growing community, but accepts that space is limited. The community told us they support small and creative improvements to the public realm and open space.
This feedback all contributed to the Cremorne Place Implementation Plan: a partnership between Yarra, the Victorian Planning Authority and state government agencies.
Thank you to everyone who contributed
This consultation is now closed. We will be in touch with an update soon.
Upgrading the pocket parks
Swipe to see a photo of how Stephenson Street Reserve and the Gwynne Street pocket park currently look, and an artist's impression of the proposed designs.
Please note that this is just to give you an idea - the final design will incorporate community feedback, and may look different.
Stephenson Street Reserve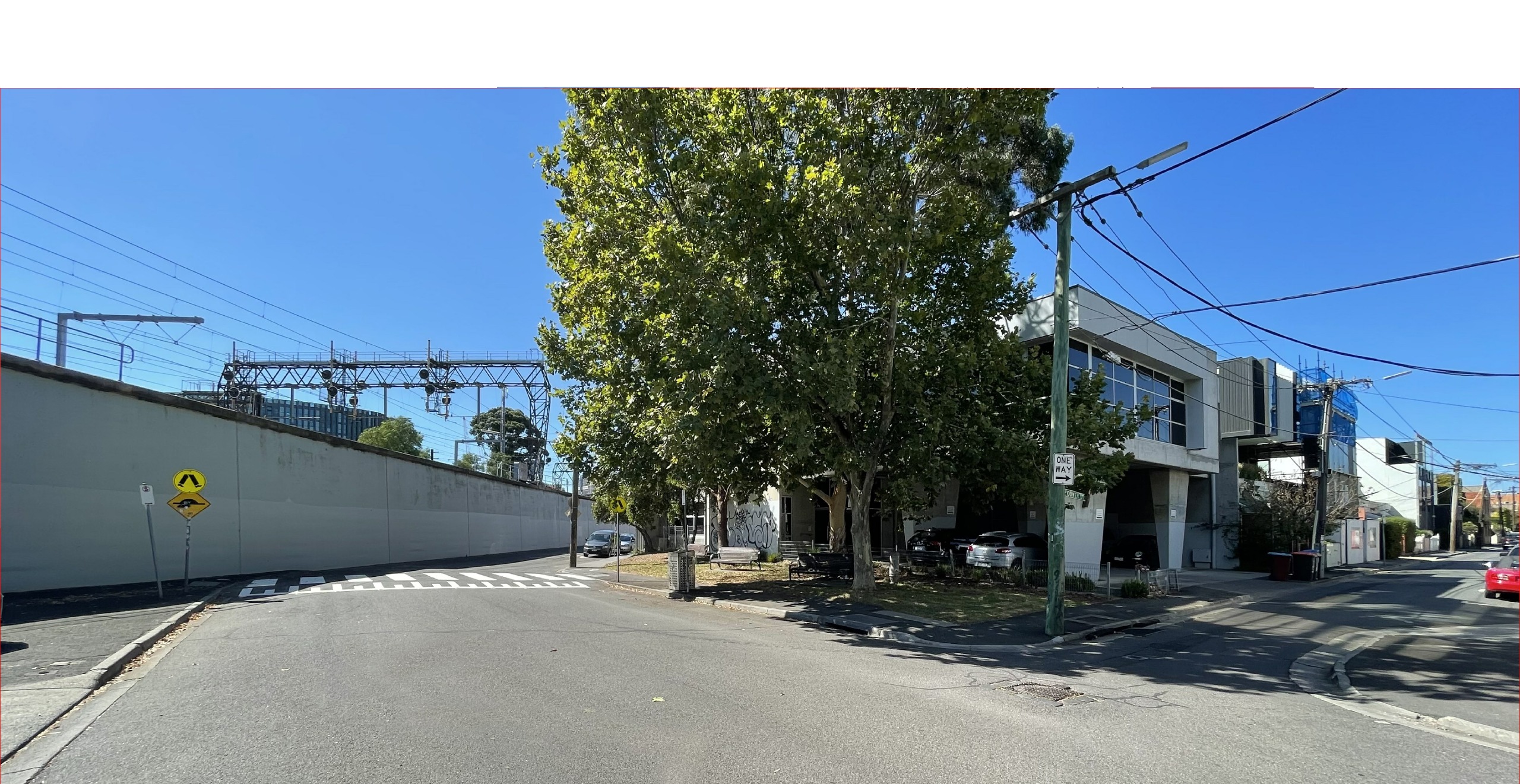 Gwynne Street pocket park