The construction of these 2 pocket parks has been completed. Thanks to everyone who provided their feedback to help in the design process.
More open space for the Cremorne community
We know Cremorne needs improved access to open space and earlier this year we asked for your input on opportunities to create two larger pocket parks:
Expanding and upgrading Stephenson Street Reserve
...To become a welcoming place for people to sit, relax, meet with friends or have lunch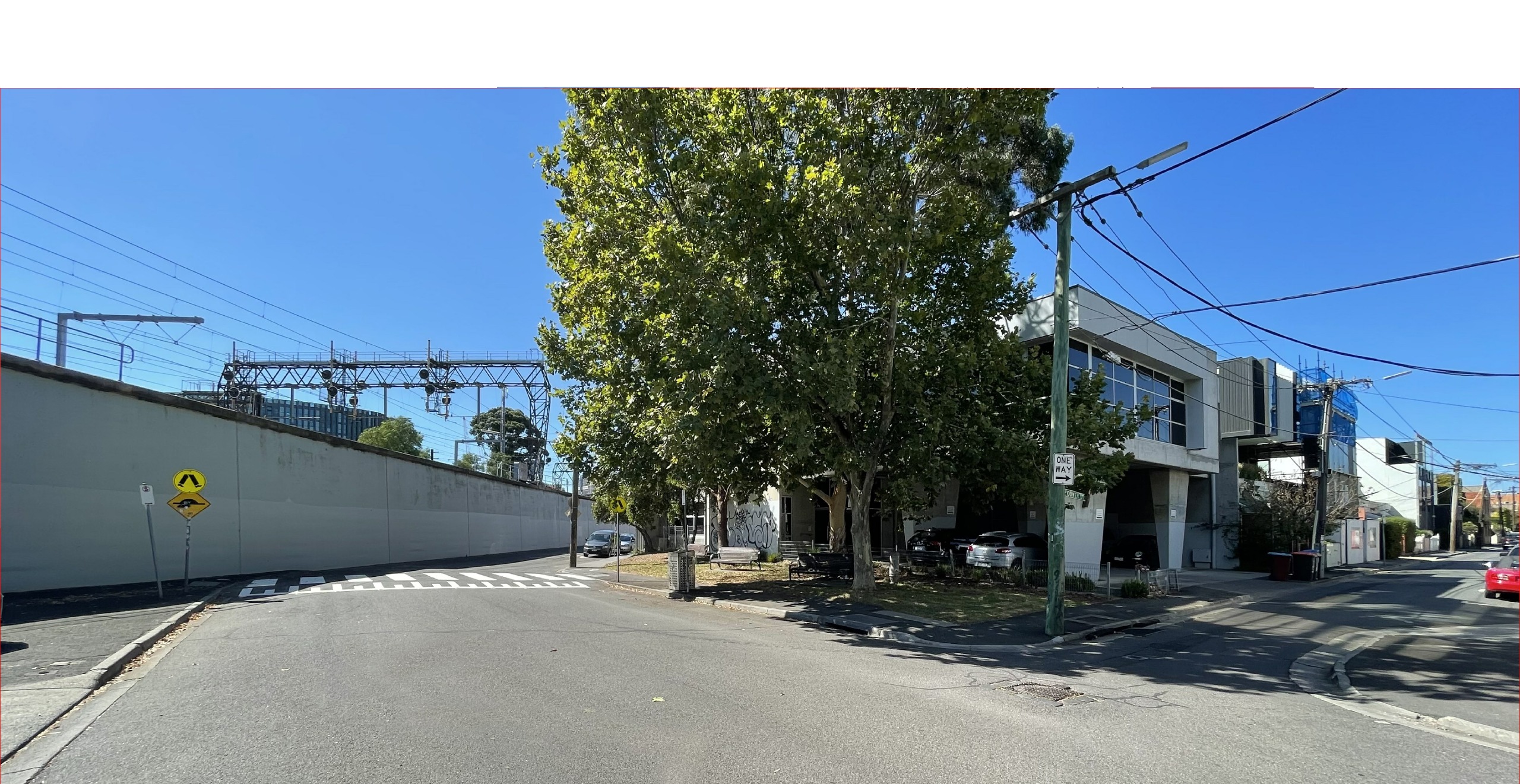 and expanding and upgrading the corner of Gwynne and Stephenson Street
...to create a place to pause and relax.
Stephenson Street detailed final design and planting palette...
We received really valuable input that informed these detailed designs and planting palettes. Click on the images below to open them in a new window and see all the detail.

Main feature
The new layout will focus on the existing mature Eucalyptus trees with a grassed area below and two seating spaces will be created on either side to maximise the usability of the small space.
More useable space and more facilities
Carefully integrated seating options include table settings, in the new spaces allowing more people to enjoy the space, for lunch or a cup of coffee, meeting up with a friend or colleagues
A drinking fountain is located on the central path for easy access and bins will be integrated to cater for the increased usage of the space.
Improved pedestrian path connections
Given the large number of pedestrians using Stephenson Street on their way in and out of Cremorne, the footpaths around the park will be upgraded and levelled.
We are investigating how we can improve pedestrian connections across Dover Street including the potential to create a more generous kerb outstand on the west side. This will provide space for potential bike parking facilities and a tree.
Trees and greenery
We heard there concerns that the existing trees would be removed. The existing Eucalyptus trees will be retained. Ongoing damage to the footpath caused by the Plane tree necessitates its removal and will allow footpath improvements.
Planted perimeters of medium size trees and low flowering plants will provide a relief from the road and rail corridor.
The plant palette will focus on native and indigenous species to encourage birds, bees and provide habitat. Species selection will aim to have plants flowering throughout most of the seasons.
Gwynne Street detailed final design and planting palette...
The importance of this space as a moment of relief for the community and workers is enhanced with its proposed expansion allowing us to create a small plaza centred around a flowering feature tree.

Improved pedestrian path connections
The opportunity to improve pedestrian connections is important to us, and the expansion of the space will shorten the distance for pedestrians crossing Gwynne Street while maintaining vehicle accessibility.
We are proposing to create a kerb outstand on the north side of Gwynne Street, improving pedestrian connections and providing space for potential bike parking facilities and a tree.
More useable space and more facilities
A long sweeping seat with small cafe style tables and stools will create a buzzing space where multiple groups can socialise while also providing opportunity for a single person to enjoy a break from the office.
Trees and greenery
To allow improvements that are lasting and meaningful the existing tree and shrubbery will need to be removed. This will allow us to undertake drainage works and create a useable space.
A Jacaranda tree will be the main feature with smaller trees around the perimeter. The trees will be deciduous creating shade in summer and allowing sun to come through in winter.
The low cover plant species will be a mix of native and indigenous species, providing colour throughout the seasons.
Disclaimer
We have used our best endeavours when designing the spaces to be cost efficient however the final built outcome may vary slightly pending final costings from contractors.

We also note that the proposed designs are based on existing services and drainage constraints, but there is always the risk that unforeseen issues incur once work start on site that will result in design changes.